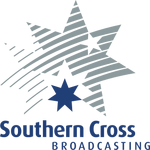 Southern Cross Broadcasting involvement in radio started in 1988. Macquarie Network sold their stations and Southern Cross Broadcasting started building their radio network by buying 3AW. By the time that Southern Cross Broadcasting sold their stations in 2007, it included the four stations that are the nucleus of both the Macquarie Network (1938) and the Macquarie Radio Network (2019) - 2UE, 3AW, 4BH (Magic 882) and 6PR.
6PR : The Western Australia State Government's TAB owned 6PR to broadcast racing. In 1994, this was transferred to a narrowcast station and SCB bought 6PR. Southern Cross Broadcasting converted it to a Perth equivalent of 3AW with news, talk and sport.
6IX : Austereo bought 6IX in 1988 with the plan to convert to FM with two Perth AM stations able to switch two years later. They were unsuccessful and Southern Cross Broadcasting bought 6IX in 1994. It was only short term and in 1998 sold to its current partnership, Capital Radio Network and Grant Broadcasters.
3AK : Bought in 1994 but with buying additional Melbourne stations, the "2 station rule" required them to sell. In 1995 along with 3MP, 3AK was sold to Pacific Star Network and is now SEN.
3EE : In 1995, Southern Cross Broadcasting bought 3EE and 3MP from Australian Radio Network. 3EE is now Magic 1278
3MP : Bought by Southern Cross Broadcasting in 1995, they then owned four Melbourne stations. With the "2 station rule", Southern Cross Broadcasting sold 3MP and 3AK to Pacific Star Network.
96fm : After unable to convert 6IX to FM, in 1997 Austereo bought the two Perth stations that switched - PMFM (Hit 92.9) and KYFM (Mix 94.5). The "2 station rule" required Austereo to sell Triple M. It was bought by Southern Cross Broadcasting and restored its original name of 96fm.
2UE : Bought from the Lamb Family in 2001. It was Southern Cross Broadcasting first and only Sydney station.
4BC : Bought from the Lamb Family in 2001. Except in Adelaide where Nova Entertainment owns 5AA, Southern Cross Broadcasting now had a talk station in all mainland state capitals.
4BH : Bought from DMG Radio (now Nova Entertainment) in 2003. This gave Southern Cross Broadcasting two stations in Brisbane. 4BH is now Magic 882.
In 2007, Southern Cross Broadcasting merged with Macquarie Media Group and their 7 radio stations were sold to Fairfax Media.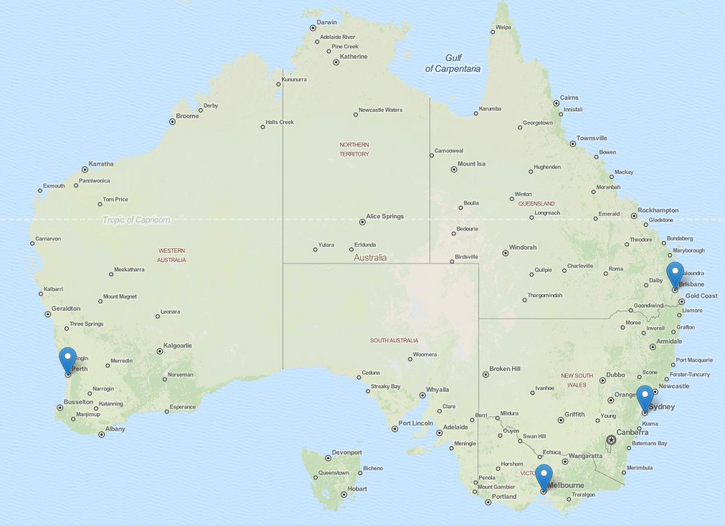 Location
Frequency
Name
Format
NSW
Sydney
954AM
2UE
Talk
VIC
Melbourne
693AM
3AW
Talk
1278AM
Magic 1278
Easy Listening
QLD
Brisbane
1116AM
4BC
Talk
882AM
Magic 882
Easy Listening
WA
Perth
882AM
6PR
Talk
96.1FM
96fm
Rock