Hit 92.9
Location
Perth
Format
Top 40
Launched
1937 (6PM)
1990 (Hit 92.9)
Frequency
Current
92.9FM
Previous
990AM (1937-1990)
Callsign
Current
6PPM
Previous
6PM (1937-1990)
Owner
Southern Cross Austereo
Network
Today's Hit Network
Co-locate
Mix 94.5
Hit 92.9 is a top 40 station in Perth and is owned by Southern Cross Austereo. The station started its life as 6PM and was Perth's third commercial station launching in 1937.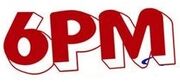 6PM was started by Whitford Broadcasting Network. Whitford also owned 6AM Northam (which could be received in north Perth), 6GE Geraldton (now Red FM) and 6KG Kalgoorlie. 6PM callsign was to represent the afternoon hours with its sister station 6AM before noon.
In 1969, Whitford sold all its stations to Frank Packer's Consolidated Broadcasting System.
In 1990, 6PM converted to FM, followed by 6KY (now Mix 94.5) the following year. In 1997, both stations were bought by Austereo.

6PM started its life on FM as 92.9 PMFM. Its callsign has since been dropped and named simply as 92.9. The station is part of the Today Network. In 2015, it changed to the Today's Hit Network and 92.9 was renamed as Hit 92.9.