Hit 105
Location
Brisbane
Format
Top 40
Launched
1930 (4BK)
1990 (B105)
Frequency
Current
105.3FM
Previous
1290AM (1930-1935)
1300AM (1935-1978)
1296AM (1978-1990)
Callsign
Current
4BBB
Previous
4BK (1930-1990)
Owner
Southern Cross Austereo
Network
Today's Hit Network
Co-locate
Triple M 104.5
Hit 105 is a top 40 station in Brisbane and is owned by Southern Cross Austereo. The station started its life as 4BK and was Brisbane's second commercial station launching in 1930.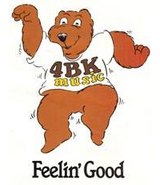 4BK was owned by The Courier-Mail and part of the Major Network along with 2UE Sydney and 3DB Melbourne.
In 1987 Hoyts Media bought 4BK. 4BK already had a classic rock format and ideal for the FM switch in 1990 to become Triple M. But the following year, Hoyts bought FM 104 for Triple M and 4BK is sold to Austereo.
As planned, 4BK converts to FM in 1990 and becomes B105. It started as a rock station to compete against Hoyt's Triple M.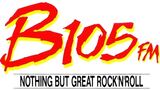 In 1994, Austereo bought Hoyts Media bringing B105 and Triple M under the same ownership. B105 then moved to a top 40 format.
The station is part of the Today Network. In 2015, it changed to the Today's Hit Network and B105 was renamed as Hit 105.
Community content is available under
CC-BY-SA
unless otherwise noted.